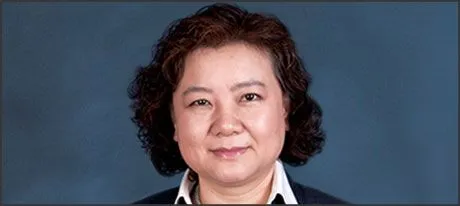 Dr. Jin Jiang, originally from Chengdu, China, came to the United States and completed the endodontic residency program combined with Ph.D degree in biomedical science at University of Connecticut in 2001. She has worked as a full-time faculty member first at the University of Florida College of Dentistry and later at University of Connecticut School of Dental Medicine. While serving as a faculty member in dental schools, she taught, supervised dental students and residents in the clinic and advised endodontic postgraduate residents on their research projects.
Dr. Jiang attained the certification as a Diplomate by the American Board of Endodontics in 2005. Only 15% of the practicing endodontists hold this board certification.
Dr. Jiang has authored and co-authored more than 50 publications in the field of Endodontics with a focus on pathogenesis of dental disease and biologic principles of treatment. She has been elected to the Scientific Advisory Board of the Journal of Endodontics where she reviews various research articles related to the field of Endodontology. Her background in teaching and research greatly strengthened her ability to aid patients at a higher level in their health care decisions as it pertains to their Endodontic needs.
In 2010, Dr. Jiang joined Dr. Cha in the limited practice of Endodontics in Hamden, Connecticut while still working as a part-time faculty member at the Division of Endodontology at the University of Connecticut. Since 2014, she has focused on patient care at Hamden and New Haven offices as a full time practitioner. Dr. Jiang provides excellent Endodontic care to her patients with a calming manner and a smile.
Dr. Jiang currently resides in Cheshire with her husband, Zhulin, and two children, Jessica and Tyler.
Education
D.D.S., West China University of Medical Science, Chengdu, China
Endodontic Specialty Certificate, University of Connecticut Health Center, Farmington, CT
Ph.D in Biomedical Science, University of Connecticut Health Center, Farmington, CT
Teaching
Assistant Professor, Division of Endodontology, University of Connecticut Health Center
Assistant Professor, Department of Endodontics, University of Florida
Memberships and Fellowships
American Association of Endodontists (AAE)
American Board of Endodontics
American Dental Association
Connecticut State Dental Association
New Haven Dental Association
Honors and Recognitions
Grant recipient of National Institute of Health (NIH)
Grant recipient of AAE Research Foundation.
Mentor of many prestigious research awards of national recognition including the first place graduate research competition at the AAE Annual Session in 2006
Volunteer Services
Connecticut Mission of Mercy
Hobbies and Interests
Traveling, cooking, music, two children