Latest Technology in Root Canal Treatment at Our Offices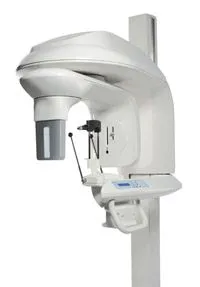 3D CBCT Imaging
Three-dimensional Cone Beam Computed Tomography (3D CBCT) imaging provides exceptional information that traditional x-rays can not provide. These types of information are significantly helpful in every step of root canal procedures. CBCT is an exciting new technology that allows endodontists to examine teeth, their root canal space, and the surrounding anatomical structure in 3D. This information allows our endodontists to make early detection of the diseases caused by root canal infection, configure the number and shape of root canals, evaluate the critical anatomical structures such as maxillary sinus and main conduit of nerve and blood vessels. In cases of retreatment of previously treated root canals, the CBCT image provides a thorough analysis of the condition and insights on how to resolve the problem. CBCT Imaging helps our doctors to make a more accurate diagnostic decision, establish improved treatment planning, and enhance their performance during the treatment procedures. All these advantages benefit our patients with the enhanced outcomes of the treatment that our office provides.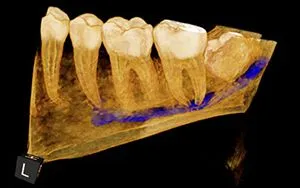 Dental Operating Microscope and Micro-Endodontics
Enhanced magnification (3-21x) and Xenon illumination provide an unparalleled view for our endodontists to see tiny details of root canal space inside your tooth. Better visualization of anatomy is critical to improving the quality of the diagnosis and the treatment allowing us to provide care at the highest level possible. Endodontic procedures performed at a microscopic level helps to target the root canal infection with precision and save the tooth structure to increase the longevity of the treated tooth.
The image below shows the endodontic access made in an upper molar through the existing crown by using a dental operating microscope.
Upper Molars usually have three roots - MB, DB, and P. The image shows commonly existing two canals (MB1 and MB2) in the MB (Mesio-Buccal) root of the upper molar.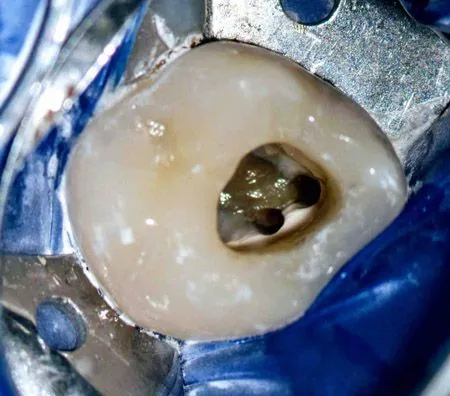 Digital Dental Radiography
Digital dental radiographs are invaluable aids in diagnosing and treating dental diseases and monitoring dental health. Exposure time for digital radiographs is about 75 percent less when compared to traditional radiographs and this results in a significant reduction of radiation exposure to our patients. The advantages of digital imaging enable us to not only store patient images without taking up physical space but also enables us to efficiently transfer them to appropriate dental providers or insurance companies with protective encrypted measure and better serve our patient care.